Oshima -Tsumugi Jacket

Oshima-tsumugi is made in Oshima, Kagoshima, and ranks itself with world's famous textiles such as the Persian carpet and the French tapestry.
It is not as simple as dyeing a woven cloth.
It dyes the silk thread point by point with a needle.
The accuracy of weaving the vertical and horizontal thread in a cross, the complicated process of making that has 30~40 steps, which takes an artisan one year to complete, are the reasons for Oshima-tsumugi is said to be the world's masterpiece.
Going beyond the 1800years of history and tradition that Oshima-tsumugi holds, only dying with Rhaphiolepis umbellate, peculiar to Oshima and the superfine mud can create the deep color of blackish brown.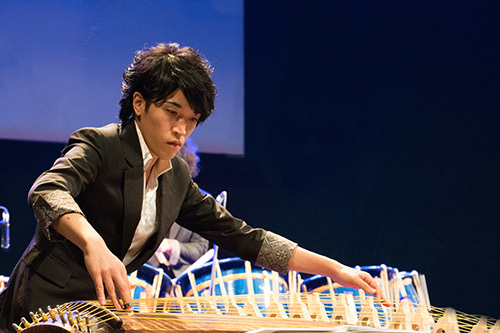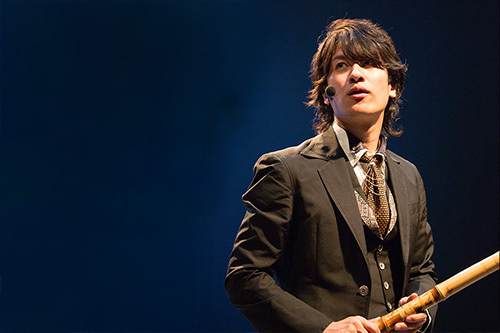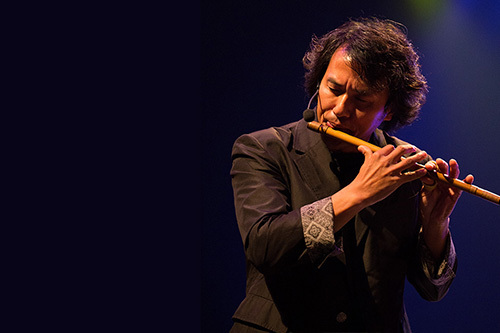 Designer : Konosuke Hattori (BLASON)
Profile: After consecutively the Designer, Chief Modelist and Chief Producer at Couture Brand MICH, he established BLASON DESIGN OFFICE.
During his time at MICH, he was in charge of the nurse uniform that became a classic product that was used in many TV dramas such as "Na-su no Oshigoto" "Furikaereba Yatsu ga Iru" (Fuji TV) and 2003 drama "Black Jack ni Yoroshiku"(TBS).
In addition, produced weddings and accessories, as well as taking part in designing costumes for theatres such as "Lady Chatterley's Lover" (Starring: Ryoko Sakuma) and "Roman Holiday" (Starring: Mao Daichi).
He now works at the cutting edge as a designer, mainly on tailor made orders.
Also giving lectures at high schools and fashion colleges, he is proactive in educating the next generation.
Nishijin Jacket
A luxury silk textile developed in Kyoto, Nishijin-ori is a thread-dyed, figured textile that is mostly produced in large varieties and small lots. Kyoto's silk weaving has its roots in the techniques introduced prior to the Heian period by members of the Hata clan, a powerful ruling family originating from the continent. The growth of silk textile production during Heian-period Kyoto was concomitant with the development of imperial court culture. Nishijin textiles are used today for a wide range of products including traditional Japanese clothing and decoration such as obi, kimono and kinran gold brocade, as well as home furnishings, neckties, scarves, and bags.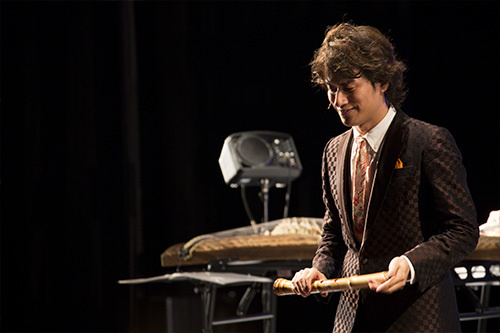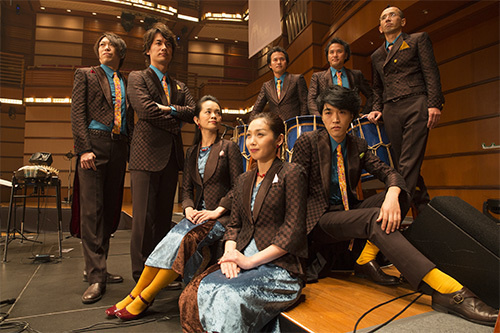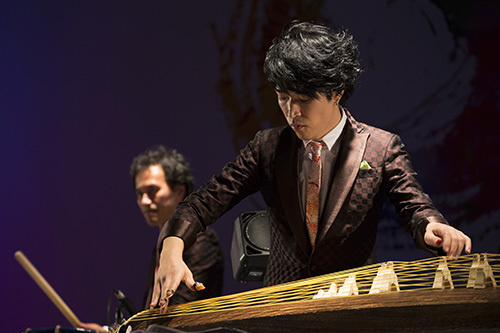 Designer:Keishi Okamoto(vorterano)
Profile:
1970 Born in Kyoto as third generation tailor
1990~93 Milan
1997 Open vorterano in Kyoto
1999〜2001 Registered and presented for Milan Men's Collection
2007 Moved to Meugro, Tokyo from Kyoto
Engaged in creating costumes for many movies and commercials
"Seiji" Masahiko Tsugawa
"Shanidaru no Hana" Go Ayano/ Hana Kuroki
"Killers" Kazuki Kitamura
"Arukana" Goro Kishitani
"Rurouni Kenshin" Teruyuki Kagawa
"Rurouni Kenshin Kyoto Oobi Hen"
"Rurouni Kenshin Densetsu no Saigo Hen"
  Yusuke Iseya/Yousuke Eguchi/Kazuya Miyazawa (boom)/Yukiyoshi Ozawa /Kenichi Takitou/ Ryunosuke Kamiki/ Mantarou Koichi
"Shinuku Swan"
  Go Ayano/Takayuki Yamada/Yusuke Iseya /Jun Murakami /Kousuke Toyohara /Nobuaki Kaneko /Motoki Fukami
"KIRIN Hyoketsu Strong" Shota Matsuda
"Toyota spade" Shota Matsuda
"Shampoo MARO" Takayuki Yamada
"Kirin Plasma Nyusankin" Tori Matsuzaka
Momotaro Jeans
Jeans representing Japan, Made in Kojima, Okayama, Japan.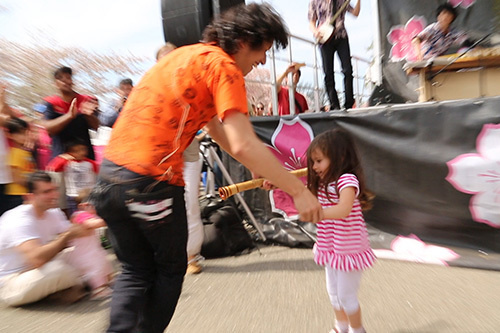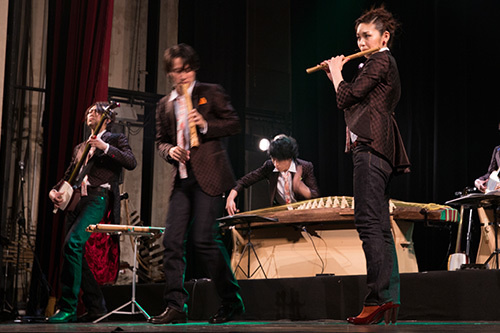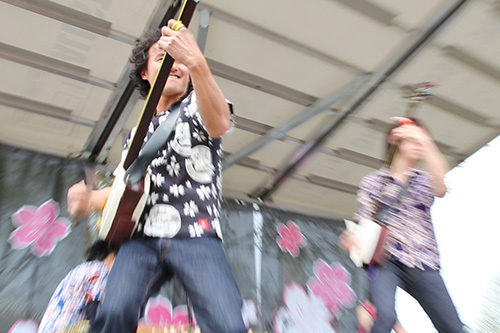 Onitsuka Tiger

Fashion Brand of Japanese Shoes brand Asics. Many of their lineups are made in Japan.