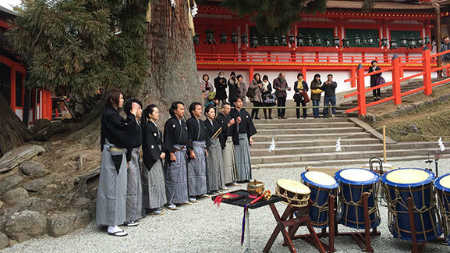 Nara Kasugataisha Shrine, JAPAN 2014
---
Kasugataisha is where the god of talent is enshrined. AUNJ Classic Orchestra performed a theme song that motifs Nara at the ceremony that is held once in twenty years at this shrine.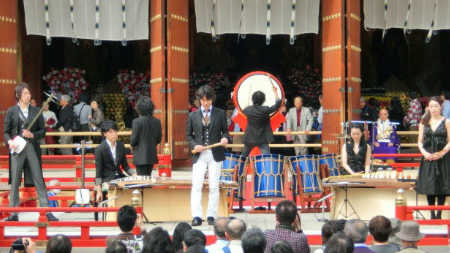 Nara Yakushiji Temple, JAPAN 2014
---
Yakushiji Temple in Nara, designated World Heritage in 2008, is the head temple of Hosso Buddhism. We performed at Hanae Shiki which takes place every spring to pray for the nation's prosperity, fruitfulness, and happiness of the people.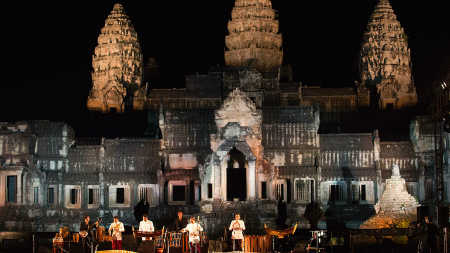 Angkor Wat, CAMBODIA 2013
---
Having the World Heritage, Angkor Wat as the background for the stage, we played pieces from our original songs, popular songs of each country, and the song named ONE ASIA specially composed for this occasion, with the traditional instrumental artists from Cambodia, Thailand, Indonesia, and Vietnam. The VIPs and cabinet members were in the audience including Sok An Deputy Prime Minister of the Kingdom of Cambodia.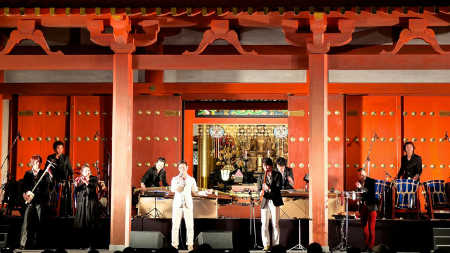 Hiraizumi Moutsuji Temple, JAPAN 2013
---
One of the head temples of Tendai Buddhism, Motsuji Temple in Hiraizumi, Iwate Prefecture, was built by the monk Jikaku Daishi En-nin, where a cluster of important huts was developed in the Heian period (794-1185). On the occasion of the registration to the UNESCO World Heritage site in 2011, we organized the charity recital "Save the Millennium Cherry Blossoms" in collaboration with the towns of Hiraizumi and Yoshino in Nara, and the singer Kosuke Atari.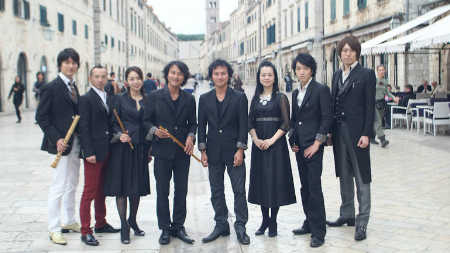 Dubrovnik, CROATIA 2012
---
We went to Europe for the first time in pursuit of the music that would become a bridge to the different cultures. On the stage were us playing with the local symphonic orchestra from Dubrovnik, where the whole city became the World Heritage site for its exceptional beauty. It was a heartfelt performance which realized the fusion of the eastern and the western music.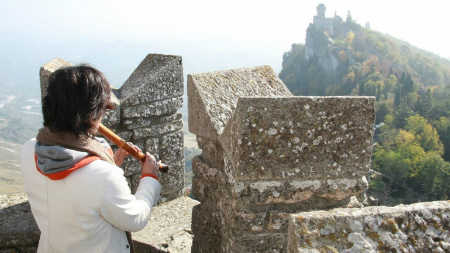 SAN MARINO & ITALY 2011
---
We toured the Italian Peninsula, visiting Luca, Rome, Florence, and the Republic of San Marino. Transforming the historical churches to a stage orchestrate, the Japanese and Italian cultures were integrated into one exquisite musical speculation.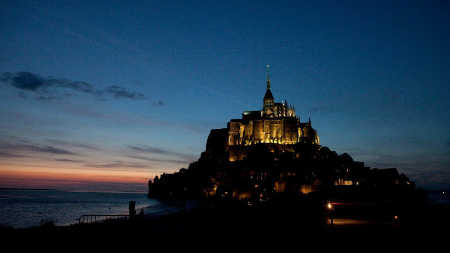 Mont Saint Michel, FRANCE 2010
---
Our live musical performance marked the first ever to take place at the World Heritage site of Mont-Saint-Michel in France. The covered songs included My Neighbor Totoro and Nausicaa of the Valley of the Wind from Studio Ghibli's popular animations along with lots of the original music. The sounds of the Japanese classical instruments such as wadaiko, koto, shinobe, shakuhachi, and narimono echoed in the historical abbey.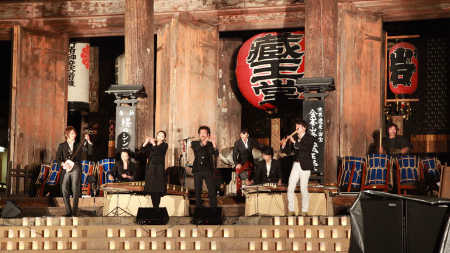 Yoshino Zaodo, JAPAN 2010・2013
---

"Sakura Symphony & Save the Millennium Cherry Blossoms Charity Concert" was held at the World Heritage site at the food of Mountain Yoshino in Nara prefecture, called Kinpusenji Temple Zaodo. When the sun set, the national treasure Zaodo itself was lit up, and the sublime voice of the singer Kosuke Atari and the enchanting mix of AUN J Classic Orchestra filled the air surrounding the divine temple.